Coronavirus Update: Our warehouse is dispatching orders with little to no disruption of service. Our small team (of family) are adhering to strict government guidelines on social distancing.
Uncle Roy makes products that are different, sound exciting and taste good!
All of our products are prepared by hand in Scotland, in small batches to ensure maximum freshness and quality control, and, with very few exceptions, are gluten-free, dairy-free and additive free
Mustard Seed Oils are Kosher Certified - and so is the salt we use in our products.
In the Great Taste Awards (an international competition known as The Food Oscars) we have won 36 awards.
And in the WORLD HOT SAUCE AWARDS (hosted in the land of hot sauce - the USA) we have won 5 awards.

For your further reassurance we are SALSA Quality Assurance Scheme Certified.

WATCH OUT FOR NEW ADDITIONS TO OUR NATURAL ESSENCES, EXTRACTS & COLOURS
- described in GREAT BRITISH FOOD MAGAZINE as "Stroke of Genius"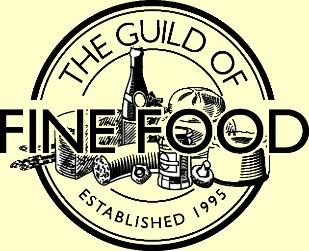 N B Shipping costs are directly related to the weight and destination of your order and you will be shown the options before checking out.......